COVID-19 Case

Of the four x-ray images, where is the finding?

All cases underwent a de-identification process when received, thus no history or content can be provided regarding the patient.



...
If you selected Case #3, then you are correct!
All other cases are normal!
Let's see what our Lunit AI found:

Discussion
With massive COVID-19 outbreaks, there is a shortage of medical resources, therefore limiting timely testing of RT-PCR (confirmatory test). Chest radiography (CR) constitutes a fast and relatively inexpensive imaging modality for finding lesions in the lungs.
INSIGHT CXR can be used as a triage & monitoring tool and significantly reducing the burden on clinicians and radiologists in a sudden surge of suspected COVID-19 patients.
Screening & Monitoring workflow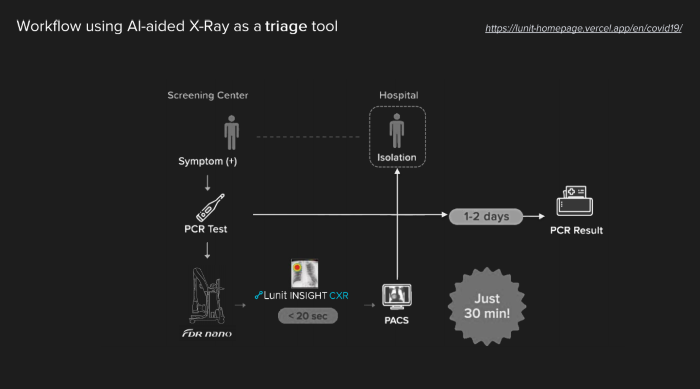 Download
Screening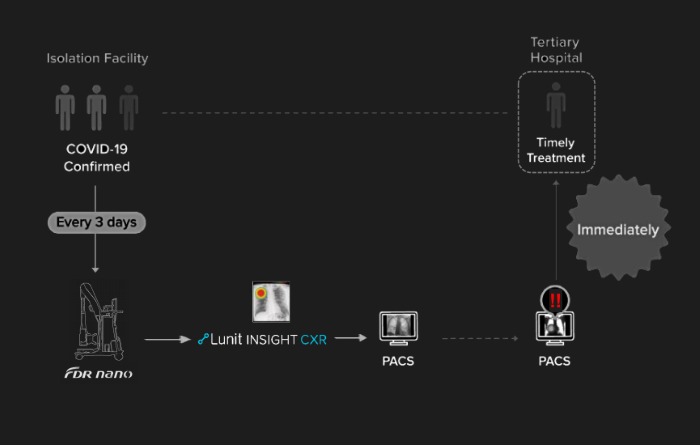 Download
Monitoring
With lower sensitivity and high inter-reader variability for COVID-19 pneumonia, AI-CAD may help imaging-based triage of patients in resource-constrained environments where expert radiologists are not available, and improve accuracy and inter-reader variability of physicians' CXR interpretations.

insight.lunit.io