Dubai Academic Health Corporation (DAHC) Dubai Hospital to modernize its Breast Cancer Diagnostic and Screening program with Agfa HealthCare's RUBEE for AI framework and Lunit INSIGHT MMG algorithm

The Breast AI Analysis Package is Lunit's first application with Agfa HealthCare since forming a strategic partnership in 2021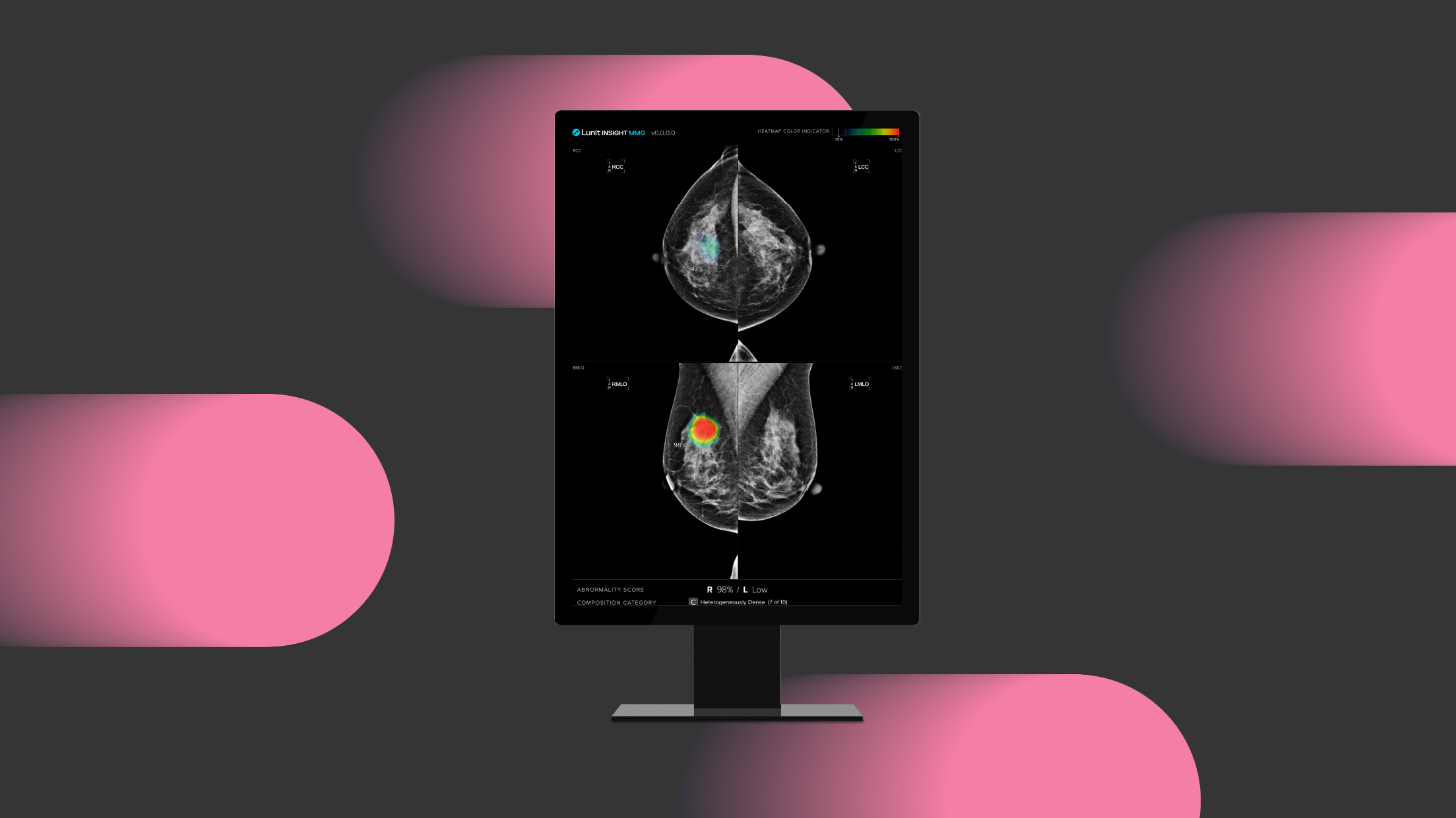 Download

▲Lunit INSIGHT MMG, Lunit's AI solution for mammography analysis
[SEOUL, South Korea, February 8, 2023] Lunit (KRX:328130.KQ), in conjunction with Agfa HealthCare, today announced the successful 'GO LIVE' of the breast imaging AI solution, Breast AI Analysis Package, at Dubai Academic Health Corporation (DAHC) Dubai Hospital.
The Breast AI Analysis Package is a workflow-centric, evidence-based AI package part of Agfa's RUBEE for AI framework, embedded in Agfa HealthCare's Enterprise Imaging solution. Powered by Lunit INSIGHT MMG, the solution package helps improve radiologists' screening and diagnostic workflow by providing advanced visualizations, workflow orchestration and triage benefits, dedicated reading protocols, and report notifications—thus helping early detection of breast cancer through cost-effective, quality diagnostic services.
Lunit INSIGHT MMG is one of Lunit's most mature radiology products. The AI solution analyzes mammography images with high speed and 96% accuracy. By detecting suspicious lesions in mammography images, the AI solution helps radiologists distinguish suspected tumor areas by providing the location of the lesion with an abnormality score reflecting the AI's confidence level.
The Breast AI Analysis Package is Lunit's first application in Agfa HealthCare's RUBEE for AI framework after the two company's partnership agreement in 2021.
According to Data Bridge Market Research, the medical imaging market in the Middle East, which surpassed USD 20 billion in 2021, is projected to exceed USD 30 billion by 2029, with an expected CAGR of 5.5% from 2022 to 2029.[1]
"Since 2022, Lunit has continued to expand our business in the UAE and Middle Eastern market through partnerships with Roche and Microsoft Azure, and the Abu Dhabi Health Service Company (SEHA)," said Brandon Suh, CEO of Lunit. "We are thrilled to team with Agfa HealthCare to introduce our AI solution and help improve the delivery of patient care at DAHC."
"The Breast AI Analysis package provides powerful tools for cancer risk-based triage, along with natively embedded CAD AI visualizations and advanced 2D/3D mammography tools powered by Lunit INSIGHT MMG," said Dr. Anjum Ahmed, Global Chief Medical Officer and the Director of Artificial Intelligence Innovations at Agfa HealthCare.
---
[1] Middle East and Africa Medical Imaging Market – Industry Trends and Forecast to 2029, Data Bridge Market Research (2022.06)