Using Intel® Distribution of OpenVINO™ Toolkit, Lunit's AI solution for analyzing chest X-ray (Lunit INSIGHT CXR) can be applied in clinical sites that lack resources

The collaboration allows CPU-based processing of large-volume medical data, comparable to GPU performance
Lunit will expand the application of its AI software for analyzing chest X-ray, Lunit INSIGHT CXR, for CPU-based clinical sites. The AI has been available mostly for GPU-based sites, but with Intel® Distribution of OpenVINO™ Toolkit, it will be accessible to clinical sites struggling from limited resources.
A key benefit of AI-based medical imaging, such provided by Lunit INSIGHT CXR, is the ability to process medical images quickly and minimize the time from X-ray imaging to diagnosis. However, due to the limitations of traditional hardware, there are several technology hurdles addressed to the solution providers. Most CPUs don't have the processing power to complete imaging analysis quickly enough to be effective, which leads to the slowdown of the processing.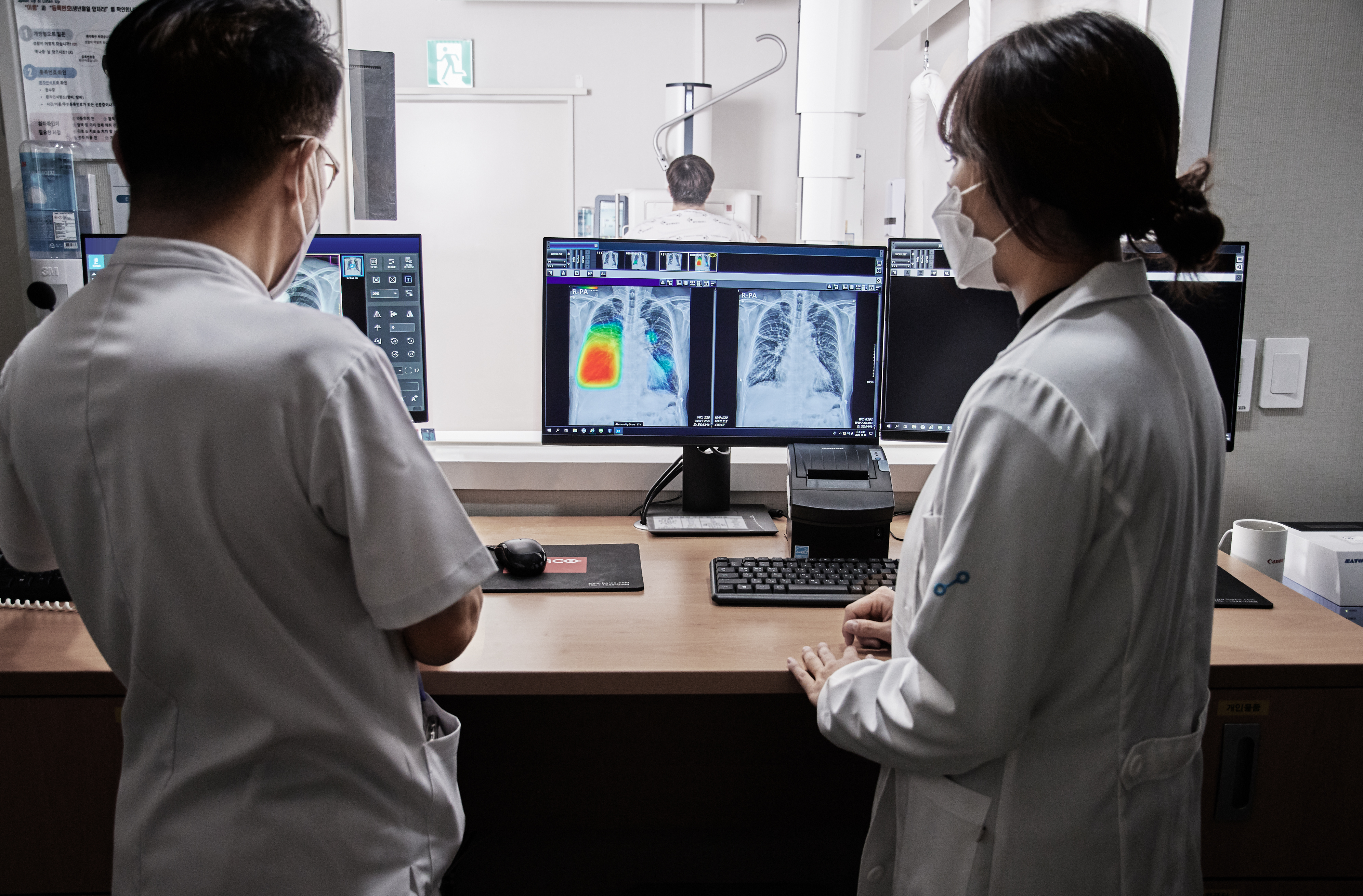 Download

Medical professionals are analyzing chest x-ray with Lunit INSIGHT CXR



Many existing AI-based medical imaging solutions employ a dedicated graphics processing unit (GPU) to increase processing speeds. These specialized processors are designed to accelerate graphics rendering and process many pieces of data simultaneously. While well suited for machine learning and imaging applications, GPU-based solutions are expensive, making them less viable for many healthcare organizations.
"To overcome the relatively higher cost of GPU-based imaging solutions, our team applied Intel Distribution of OpenVINO toolkit to improve the performance of more cost-effective CPU-based alternatives to discrete GPUs," said Sunggyun Park, Chief Product Officer of Lunit.
"OpenVINO enables developers to optimize, tune, and run comprehensive AI inference applications faster," said Ryan Kim, Medical Healthcare AI Business Lead of Intel Korea. "The toolkit can run inference workloads across almost any mix of Intel® processors and accelerators and enhances the performance of Lunit INSIGHT CXR on CPU-based systems, making the Lunit solution viable and more accessible for cost-constrained healthcare providers."
Lunit INSIGHT CXR provides AI-powered detection of lesions that are suspicious of chest abnormalities with 97-99% accuracy, covering 10 most common findings on chest X-ray. It is CE marked and clinically applied in around 300 hospitals and healthcare institutions of more than 30 countries, supporting medical professionals to more efficiently diagnose chest diseases including COVID-19 symptoms.
"Based on Intel's best-in-class technology, we have achieved inference speeds comparable to those produced on dedicated GPU solutions. The lower hardware cost of our CPU-based AI solution represents a compelling return on investment for Lunit's distribution partners and for cost-conscious healthcare organizations looking to adopt an AI medical imaging solution," added Park.