Detects lung nodule, consolidation, and pneumothorax with an accuracy of 97-99%
Lunit has announced Korea MFDS (Ministry of Food and Drug Safety) approval of its AI solution for chest x-ray, Lunit INSIGHT CXR 2. The medical software has been approved on October 21st, which marks the third approval of its AI solution by Korea MFDS.
Lunit INSIGHT CXR 2, which is now available for domestic sales in Korea, runs on Lunit's proprietary AI technology, co-developed with one of the most prestigious Korean medical institutions--Seoul National University Hospital.
The software analyzes chest x-ray images within seconds, providing an indication of the location of lesions suspicious for major lung abnormalities such as nodule, consolidation, and pneumothorax. An abnormality score of the detected lesion is also shown with the location information.
According to Lunit, INSIGHT CXR 2 is an upgraded version of INSIGHT CXR 1, which had received Korea MFDS clearance last year. The earlier version detects the nodule only, whereas INSIGHT CXR 2 is equipped with an extended list of detectable abnormalities.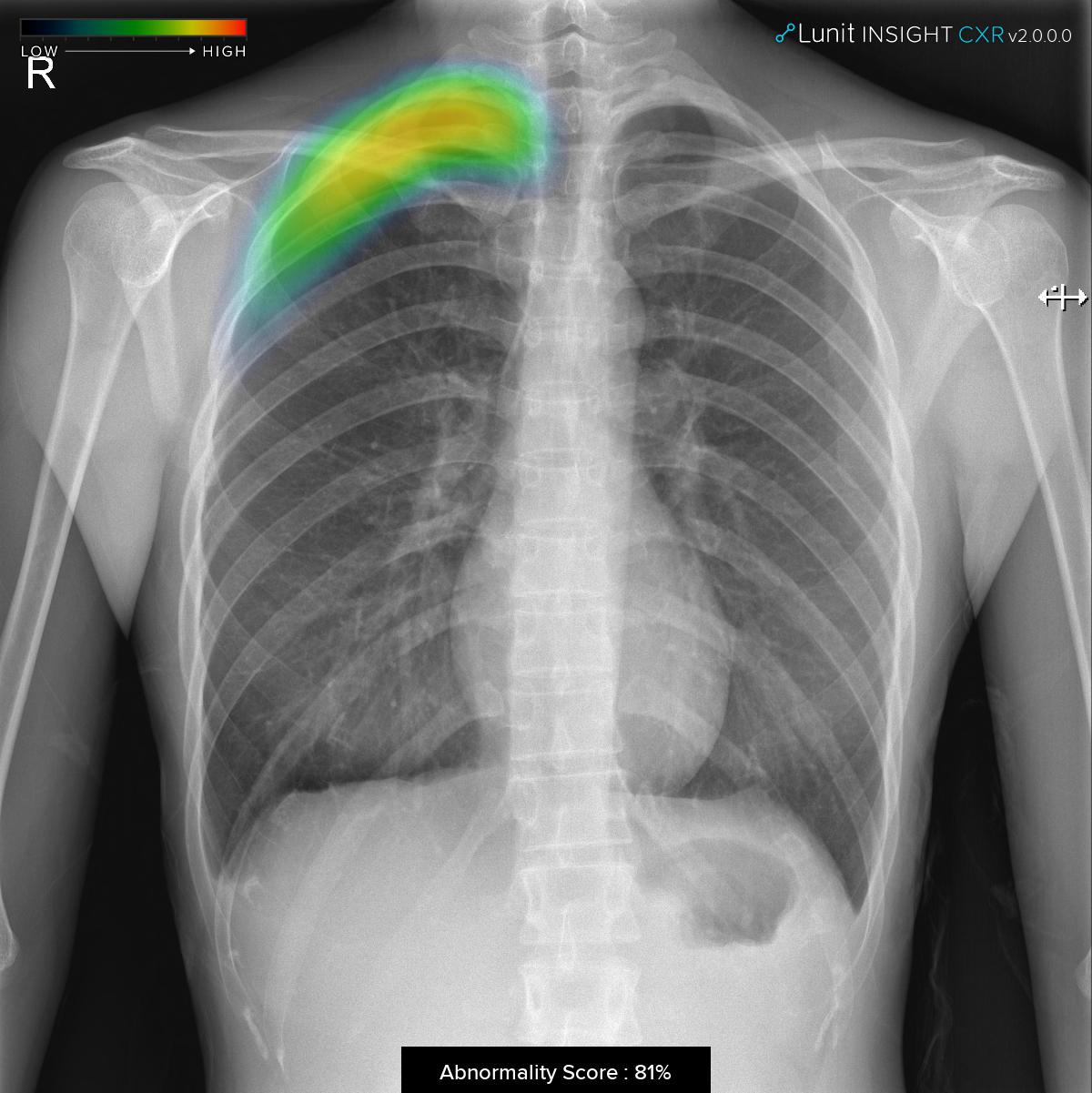 Download
"Lunit INSIGHT CXR was designed to assist doctors with faster and more accurate diagnosis," said Brandon Suh, CEO of Lunit. "We are continuously expanding the scope of our chest x-ray products by adding more detection feature to Lunit INSIGHT CXR series. Our most advanced technology detects 10 major lung findings, and we hope to be able to present this to our customers soon," added Suh.
"In the meantime, regulatory approval of Lunit INSIGHT CXR 2 is exciting news for us, as the product can be applied in real-world clinical settings and prove itself to be helpful in daily routine chest x-ray screening and diagnosis, especially for lung cancer, pneumonia, tuberculosis, and pneumothorax."
In the course of the development of the product, Lunit has been writing papers showing the findings obtained during the course of algorithm development, and successfully published them in major medical publications such as Radiology, Clinical Infectious Diseases, JAMA Network Open, and etc.
The earlier version of the software had previously received MFDS clearance last year in August. The software is currently being used at multiple hospitals and medical examination centers throughout the country, including Seoul National University Hospital, medical check-up centers, and public health clinics.