Lunit and NH Investment Bank announced today an agreement that NH Investment will be the lead underwriter for Lunit's Korean IPO, aimed by 2020.
After the approval of Lunit's medical AI software by Korea Ministry of Food and Drug Safety (MFDS) in August, Lunit is now paving its way toward the Korean market, along with the global expansion, beginning with upcoming installation at Seoul National University Hospital. Lunit is also currently undergoing US FDA and Europe CE clearance.
NH Investment Bank is one of the top investment banks in Korea, having been able to successfully drive IPOs of companies with proven high technology.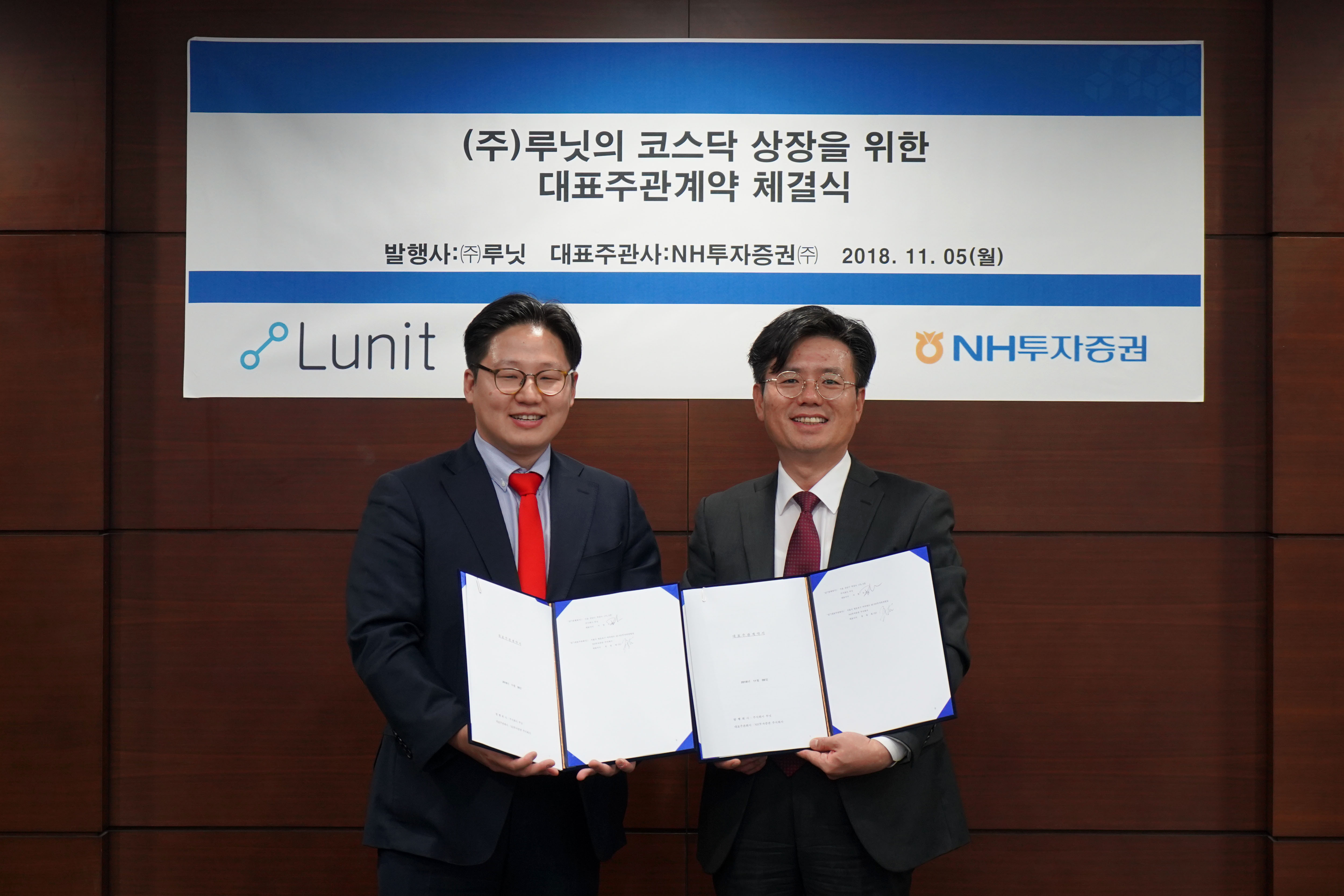 Download

Brandon Suh, Lunit CEO, left, and Gwangjae Cho, Director at NH Investment Bank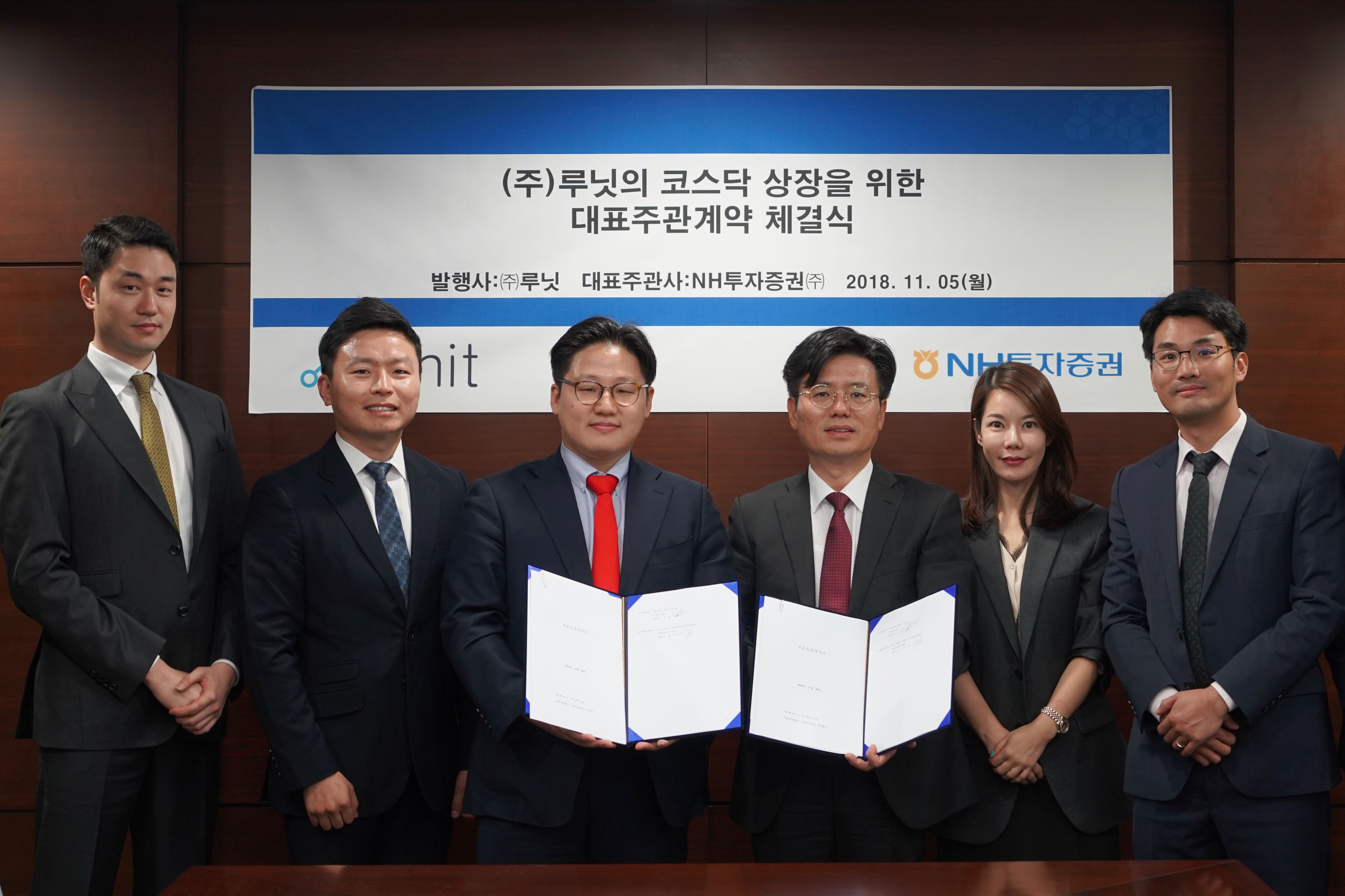 Download