On Oct. 17, Tumor Proliferation Assessment Challenge was held as a satellite event of MICCAI 2016 and Lunit won first place in all of the three tasks in the challenge. Unlike the previous challenges, participants were asked to predict the tumor proliferation score that can be integrated into current prognostic grading systems, being more relevant to actual clinical practice.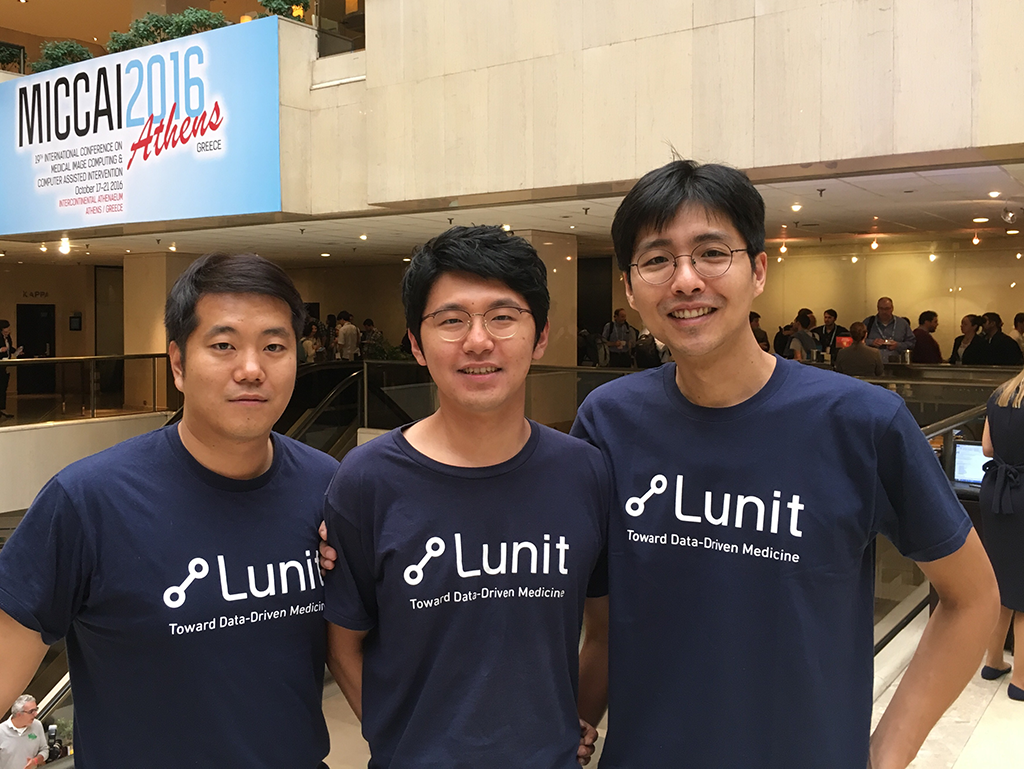 Download

Lunit's researchers at the challenge venue: Sunggyun Park, Kyunghyun Paeng and Sangheum Hwang (from left)
Led by Kyunghyun Paeng, co-founder and research scientist at Lunit, the team designed a system based on the latest advances in artificial intelligence to help pathologists understand the histological slides more accurately and efficiently.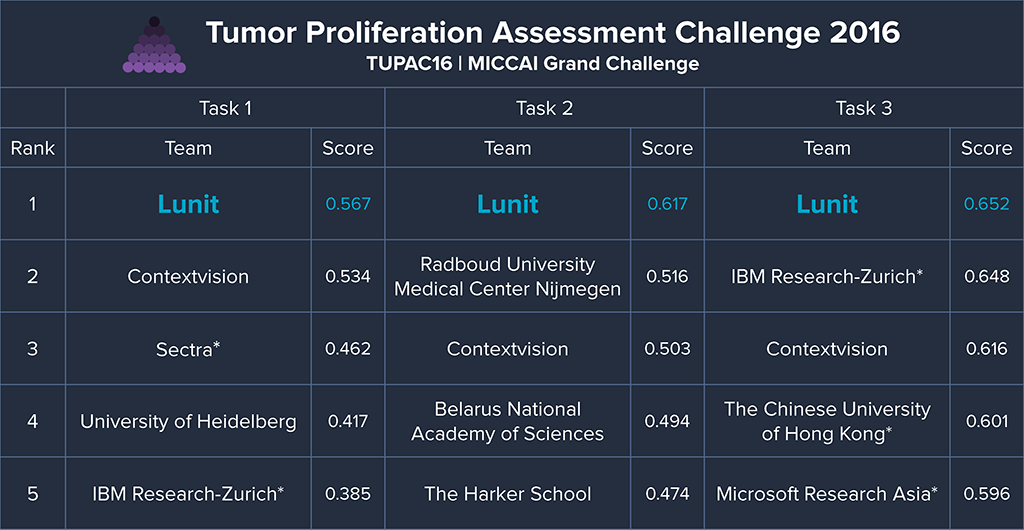 Download
Top 5 challenge results are shown (click for more information). Semi-automatic methods are omitted as they are out of the challenge scope. The entries with asterisks(*) are teams that used separate additional data for training., not provided in the challenge.
Not only is tumor proliferation, highlighted by number of dividing cells, or mitotic cell count, important in the diagnostic process of histological slides especially in breast cancer, but it is also an important biomarker that is highly predictive of prognosis, or how long a patient will survive. This has very important clinical implications, as the type of treatment selected may be dependent on such biomarkers.
Accurate and consistent assessment of tumor proliferation on whole slide imaging level will bring much value to digital pathology. Lunit's successful endeavors mark a step forward toward application of state-of-the-art software analytics in digital pathology to bring unprecedented clinical benefits to patients.
Detailed code and description of methodologies used for this challenge will be released in the near future.